Welcome to the Jacksonville Amateur Radio Society
Club operated K9JX repeaters transmitting from Jacksonville, IL at…
146.775 MHz (-.6 MHz offset, 103.5 tone ) YSF - Auto input, fixed analog output
444.675 MHz (+5.0 MHz offset, 103.5 tone ) Analog
Facebook
Check out our Facebook page here.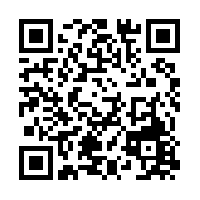 Wellness Nets
The daily wellness nets concluded on 5/31. Thank you everyone (25 different hams) for participating. Thank you, Tom, KD9LWB, for being net control on the 6 o'clock net on the K9JX VHF repeater. Tom only missed one day as net control as he was out catching a swarm of bees, although he did check in on an HT and somehow managed not to get stung. Thank you, Nigel, KB9RUG, for running the simplex net on most days. Thank you, Scot, WE9EE, for filling in as simplex net control.
Beginning on March 26th, due to the recent pandemic, we began conducting several daily wellness nets. The first net was held at 6:00PM on the K9JX VHF repeater. The second net was held at 6:30PM on the simplex frequency of 146.510MHz. During that simplex net we got some practice with relay traffic and many of us tested out different configurations of rigs, coax and antennae. We also became familiar with the Netlogger software.
The purpose of these nets was to share crisis related news, to let people know you are ok, to give personal updates, to test equipment including alternative equipment, and to get on the air and socialize. With the stay-at-home order keeping most of us sheltered in place, we hoped that these nets would help bridge the social gap and provide some breakup of the boringness. It was a learning experience for Tom and Nigel by relaying traffic and also gaining valuable experience as net control operators. I know that I am a better operator because of these nets. Again, thanks for participating or listening! 73
Meeting Update
The next club meeting scheduled for Friday June 5th, will be held at Christ Deaf Lutheran Church, 104 Finley Street at 7:00 pm.
---